Searches related to this site:
See Latest Stuff
JOIN THE BEST MULTI-LEVEL-MARKETING COMPANY]
GET INTO THE FRANCHISING BUSINESS COMPANY FOR ONLY
1,888 PESOS

Paki-Log out muna ang Facebook mo
i-Turn OFF muna ang TV saglet
i-OPen muna natin ang ating Mind for new Opportunities
The Next 15 Minutes of Reading can Literally Change your LIFE Forever!

ANG KELANGAN MO SA NGAYON AY ANG TINATAWAG NAMING GRLA
Good Reading and Learning Abilities
Our Mind is like a ParaChute - it is best used when its OPEN!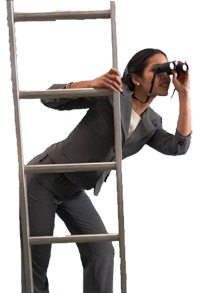 LOOKING FOR THE BEST INCOME OPPORTUNITY IN THE INTERNET??




WELCOME TO THE FILIPINO DREAM
[COLOR="RoyalBlue"](ONLINE BUSINESS OPPORTUNITY PRESENTATION)[/COLOR]also known as Business Orientation Meeting (B.O.M)





Company Profile:
Ang The Filipino Dream ay ang isang Programang inilabas ng Filtrepreneur Franchise Inc, isang Franchising Company na tumatakbo na sa industriya ng almost 19 years (Since 1992), Ini-Launch ang The Filipino Dream nuong year 2008, kung saan gumamit ang Filtrepreneur ng Non-Traditional way of advertising which is ang MULTI LEVEL MARKETING, sa normal Franchising Business like Jollibee, ang tradional way of advertising ay TV Ads, Billboards, Newspapers etc. Ang Non-Tradional way naman, instead na magbayad ng malaking halaga sa mga endorsers, pinili ng Filtrep na ang mga Ordinaryong tao nalang ang bayaran neto. Ito ay rehistrado sa SEC at DTI.





WHY TFD?




TFD has made almost 100 Self made Millionaires in less than 2 years
Quality Training, with Business Coach like Chinkee Tan,
TFD has fused the perfect product (Food Cart Franchise), with a perfected Compensation Plan
1,888 Pesos Lifetime Investment, walang imamaintain monthly, walang expiration, walang hidden agenda
You dont even need to Worry About Direct Selling
Ang Minor Products namin ay Primary Product na ng iba
Weekly Payouts,
Monthly Incentives like iPad, iPad 2, iPhone 4, and Macbook Air!
Yearly and Loyalty Car Incentives
A mission to raise New Blood of Network Marketers, and hindi "PERA-PERA" lang
You are going to Market the Number 1 Food Cart Franchising Company in the Philippines,

http://www.youtube.com/embed/BikJYQA...layer_embedded


PAYMENT PROOFS!!
(These are photos of live cheques, pwede kang mabilib or magduda, or maniwala, ang tanong, bakit may mga taong nagiging successful sa ganitong industria? Karamihan sakanila ay UnderGrads, Dating Call Center Agent, *** isa dyan ay dating Bantay lang sa Palengke, bottomline, this opportunity needs no QUALIFICATIONS, Doesnt Matter kung anong Background mo as long as OPEN MINDED KA pwede ka umasenso)




http://www.youtube.com/embed/Q82Emnb...layer_embedded

Kenichi Enda - Dating Representative ng Pilipinas sa CounterStrike (WCG)
at Call Center Agent bago pumasok sa Industria ng Network Marketing
414,285 Thousand Pesos in 1 Month!




Michael Dela Cruz - dating Teacher ng Ateneo earning 20k/month
Ngayon Earning 100k+ a Week





MANJIT RAJ - Dating Call Center Agent, galing pang LAGUNA,
Earning 100k a Week!


SO ANO BA TALAGA ANG TRABAHO DITO?
Ang Trabaho natin dito ay mag Market ng Products ng Filtrepreneur using the Internet
- hindi ito Sales, ang kelangan mo lang ay sumagot, at mag schedule ng mga taong pupunta sa office upang mag inquire regarding sa business,
- No Sales Skills Needed -
- No Advance Computer Skills Required -
- No Requirements yet -
- And the best for last is - Wala kang QUOTA Dito, No Working Hours, ikaw ang Boss, you can earn as much as you can, marketing this at home!




Araw araw kabang nag fafacebook? Ang tanong kumikita kaba habang nag fafacebook ARAW ARAW?

SO ANO NAMAN ANG PRODUKTO NG COMPANY NYO?

Ang Primary Product ng Filtrepreneur or TFD ay ang Food Cart Franchise - start a Franchising Business for as low as 26,888 Only, Again, you dont need to be a good salesperson to market, may mga proffessional speakers tayong mag eexplain sakanila, the best thing that happened in the Network Marketing business, No More Cold Callings, hindi na maiirita ang mga friends and relatives mo dahil sa binebenta mong Herbal Herbal, or Sapatos, or Slimming Miracle Pill! Ang pinak maganda pa dito NATULUNGAN MO NA ANG CLIENTE MO MAKAPAG SIMULA NG NEGOSYO, KUMITA KAPA!




AHH, SO BAKIT PRIMARY? MAY IBA PA KAYONG PRODUKTO?

Yes, meron din kaming Minor Products, na sa iba ay PRIMARY Product na saamin, Custom Privilege lang
IBIG SABIHIN! HINDI KA OBLIGADO I-MARKET ITO! IN CASE GUSTO MO GAMITIN, Pwede Kung ayaw mo okay lang, dahil walang QUOTA Dito





Lahat ng Franchisee at Agents ng TFD ay may LOAD CENTRAL Dealership ADVANTAGE!
May kilala kabang gustong mag negosyo ng e-Loading? Or gusto mo bang kumita sa e-Loading para sa Extra Income? LIBRE LANG ITO!! (THIS COSTS 5-10k) And its yours as a FREEBIE!!

Meron din kaming Health and Wellness - Hep hep hep, alam ko *** iba jan allergic sa H&W, okay lang yan, dahil hindi ka namin pag bebentahin dito, in case gusto mong kumita, Lahat ng Agents ng TFD ay 40% Discount sa mga H&W Product na ito, Gusto mo magbenta? Or may kilala kang gustong maging Healthy, Edi Extra Income ulit! Kung hindi mo type, ok lang!

Naka tie-up din samin si Super Cool JoJo A - So ang TFD ay nag mamarket din nag Produkto nyang ASTIG KAPE, Gusto mo or may kilala kang gsto ng ASTIG KAPE? EXtra Income nanaman, kung hindi mo TYPE? OK LANG! Wag mo i-market!

May Products ba or Benefits kaming makukuha sa Membership Fee na 1,888 PESOS?
Yes Sulit na Sulit ang Inclusions sa 1,888!

1,888 ENTRY PACKAGE INCLUSIONS

Standby Downpayment in case mag avail ka ng FOOD CART in the Future (Less 1,888)
Freebies of Health and Wellness Worth 2,200 Pesos (Dito palang Bawi na)
4 Bottles of Super-M (New Product) worth 550 Pesos Each or
3 Boxes Bio-PH (New Product) worth 700 Pesos Each
Load Central Dealership (Extra Business kung gsto mo kumita sa e-Loading)
40% Discount to all Health and Wellness Products (Extra Business ulit kung gsto mo namang kumita sa Direct Selling - No Quota)
Maximum Potential Income of 4,000 Php/Day or 120,000 Php/Month (Safety Net)
Marketing Kit (For Marketing Franchise and Company Products)
Free Training iLead1, iLead2, iLead3 (Personality and Technical Trainings)
Online Tracking Account (All Payouts, Commissions, Referrals and Rebates Monitored ONLINE)
Sulit? or Sulit na Sulit! Dyan palang bawi kana,
Pero bago yan basahin sa baba kung paano ka kikita ng Pera sa THE FILIPINO DREAM!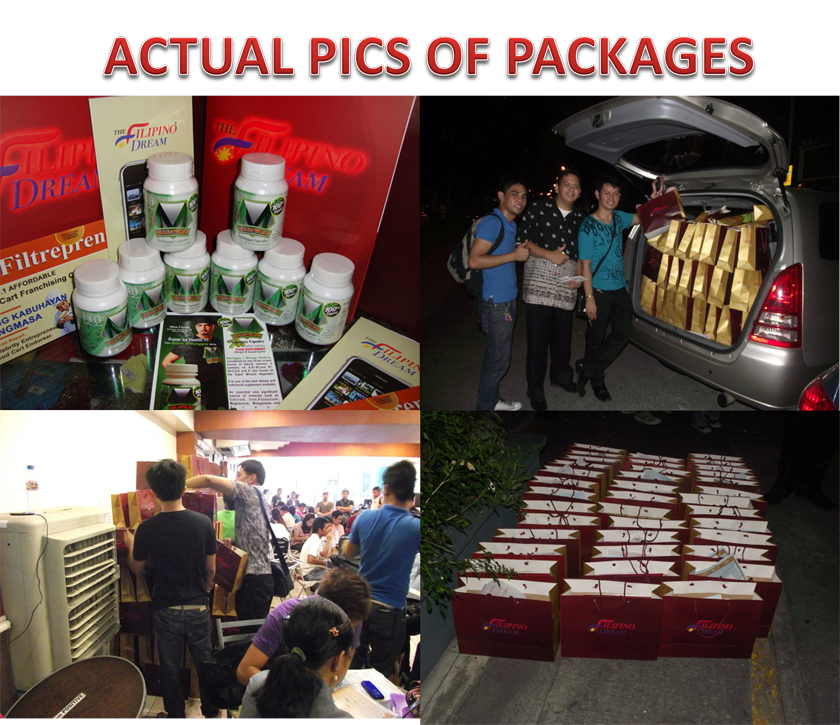 Contact me 09275038565 (Globe)
Text your Name, Age, Location and your Free day for an Orientation at our Office in Greenhills, San Juan
(Near Greenhills Shopping Center, and EDSA MRT Santolan Station)


SO PAANO KAMI KIKITA NG PERA SA THE FILIPINO DREAM?
Yes! Alam ko Excited ka na, Excited din kami kasi sa Sobrang Ganda ng Compensation Plan ng Company namin, araw araw halos hindi na kami makatulog. Hindi kita binobola,
It's about time you FIND SENSE sa bawat words na nakasulat sa post na ito!
AND EVALUATE, kung POSSIBLE bang, ikaw ay mapasali sa Industriang ito!

ONE POINT THE YOU SHOULD KEEP ON MIND,
This is not a Quick Rich Scheme, your Account will not Generate MONEY by itself,
Pero Trabahuin mo ito for 3-4 Months?, and i tell you, you will enjoy the BENEFITS of the what we call, PASSIVE INCOME. (Earning Money 24/7)

THE FILIPINO DREAM COMPENSATION PLAN (4 Ways to Earn)

Earn Thru Direct Selling - all agents have 40% Discount to all health and wellness products, for example. Our Glutathione costs 2,250 (SRP) for Members you can only get it for 1,350 (So you earn 900 Pesos Per Bottle)
**Tandaan na walang QUOTA QUOTA dito so kung hindi mo type mag benta okay lang**

[b]DIRECT REFERRAL [b]- earn Direct Referral Commissions for each Food Cart Franchise you refer, Sasamahan mo lang sa office, mag prepresent ang company, pag kumuha = COMMISSION

REFER ANY PACKAGE AND GET DIRECT REFERRAL COMMISSIONS:
SINGLE CART - (26,888) - YOU EARN 2,500 PESOS (Magkano ulit inenvest mo? 1,888, ROI NA isa palang)
2in1 CART - (42,888) - YOU EARN 3,500 PESOS
3in1 CART - (60,000) - YOU EARN 4,500 PESOS
MALL CART - (100-150k) - YOU EARN 10,000 PESOS
BUSINESS CENTER - (350k) - YOU EARN 60,000 PESOS

Kapag nakahanap kadin ng gustong kumita tulad mo may income kadin

Entry PACKAGE (1,888) - 150 Pesos
Starter PACKAGE (3,888) - 500 Pesos
Business PACKAGE (8,888) - 1,000 Pesos
(Note: Package Inclusions for the other Packages can be discussed to you in the office)
(ang kaibahan lang nila, ma maraming kasama na Products, but you didnt join the company for the products, but for the opportunity TAMA?)


MATCH BONUS - ito ang systema na magpapayaman sayo,
(A lot of people get's involved in NETWORK MARKETING because they understand how the System Goes, so please, try to Understand the POWER of the LAW OF LEVERAGE as i explain it Below)

EACH PACKAGE HAS A CORRESPONDING POINT:

All Franchise Packages - 6 pts
Entry Package (1,888) - 1 Point
(itong dalawa *** muna ang eexplain ok para hndi magulo since ito naman lagi ang inaavail)

(Para saan ang Points?) = 1 MATCH POINT = 250 PESOS
(Match Point? Ano yun)

After Joining you will have an Account, at hahatiin ito sa dalawa (See Image Below)


Latest Stuff
Back to Top